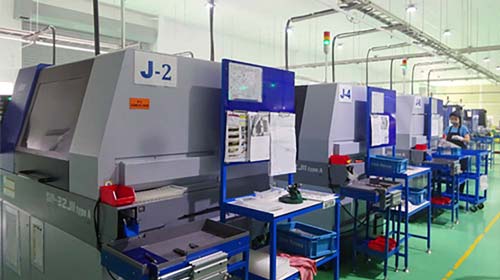 "Increasing precision, brushing up the speed, responding to the trust. This is what we are PROUD of."
These years, things change rapidly and customers' thoughts or needs are getting variously. We are building up original skills and aim for creating a new value of company by making a proposal from the point of view of customers and anticipated their needs flexibly and quickly.
Manufacturing of KYOWA NT
Synergistic Circle of Kyowa NT
Kyowa NT combines 3 techniques from both mother companies in Japan, machining center technique from Kyowa Kogyo and NC lathe technique / special cutting tool from National Tool. Synergistic multiplier effect from technology fusion of group companies enable to provide Japanese-qualitied products more rapidly with lower price to customers.
→ Details
Manufacturing Machines
We do machining high quality parts by plenty of manufacturing machines. Also, we have system to train our staffs in Japan in order to improve their production skill.
→ See Machine List
Quality Control
We use high quality inspection instruments to do confirm quality status in the production process at sampling inspection. We are certified by ISO9001 and TS16949 since 2016.
→ Our Quality Policy