"Increasing precision, brushing up the speed, responding to the trust. This is what we are PROUD of."
These years, things change rapidly and customers' thoughts or needs are getting variously. We are building up original skills and aim for creating a new value of company by making a proposal from the point of view of customers and anticipated their needs flexibly and quickly.
Each employees face their job in sincerity without compromising both product and service quality for "HIGH PRECISION + FAST DELIVELY" to customers.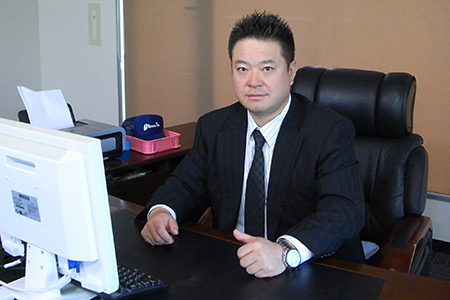 Masaaki Morozumi (President)
Our Mission
Strive for continuous improvement by setting up quality objectives.
Comply with legal requirements to supply safe products.
Support our employees' skill improvement to develop our own manufacturing techniques.
Strive to become a trusted company by measuring the efficiency of operations and responding to changes in profitability.
Endeavor to care for employees as they are our family, our team.
Imply ISO9001:2015 and IATF16949:2016 into internal management.
Our Vision
Respond with profit change and become a trustworthy company.
Producing products that will meet customer's requirements and build up chemistry for a better living.