Kyowa NT (Thailand) Co., Ltd. was established in March 2013 at Rojana Industrial Park in Ayutthaya as a joint company of Kyowa Kogyo Co., Ltd. and National Tool Co., Ltd.
Kyowa Kogyo has been manufacturing auto parts and electrical equipment parts for more than 5 decades. It has been contributing to develop Japanese manufacturing industry. On the other hand, National Tool is well known as a "high quality special cutting tool" maker. And also produces precision machining parts by using those special tools.
Kyowa NT combines 3 techniques from both companies, machining center technique from Kyowa Kogyo and NC lathe technique / special cutting tool from National Tool. Synergistic multiplier effect from technology fusion of group companies enable to provide Japanese-qualitied products more rapidly with lower price to customers.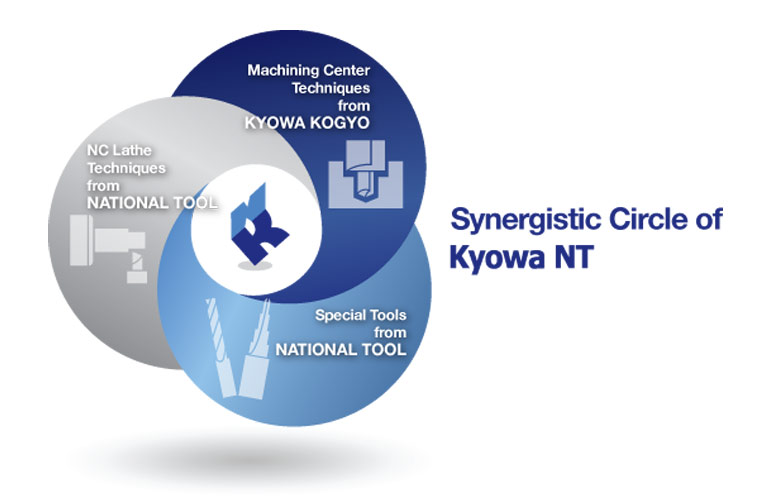 Strong points of Kyowa NT
Skillful at machining the materials that are difficult to cut, which means we are able to do machining that other companies cannot do.
Able to do combined or complex machining process by CNC lathe and machining center.
Responding by our well-experienced staffs.